Cutty Sark, 1869
£40.00
The Cutty Sark
A superb print of Cutty Sark issued to commemorate the centenary of her launch in 1869.
This Hugh Evelyn © Crown Print was published in 1969 by © Hugh Evelyn and drawn by Scottish marine artist John Gardner (1930-2010). The print is 70 x 47 cm (27.4" x 18.6") in eight base colours on heavy cartridge paper weighing c. 166 g/m2 weight.  Shown here is a scan of the print.
This print was made 18 years before the fire that engulfed the vessel on 21st May 2007 whilst undergoing renovation. 
This print is EXTRA LARGE size. See shipping charges for up to 10 prints at Shipping & Returns
For more history about this ship see below:
In stock
Free shipping on orders over £60!
Satisfaction Guaranteed
No Hassle Refunds (see Shipping and returns)
Secure Payments
Description
Cutty Sark – The Story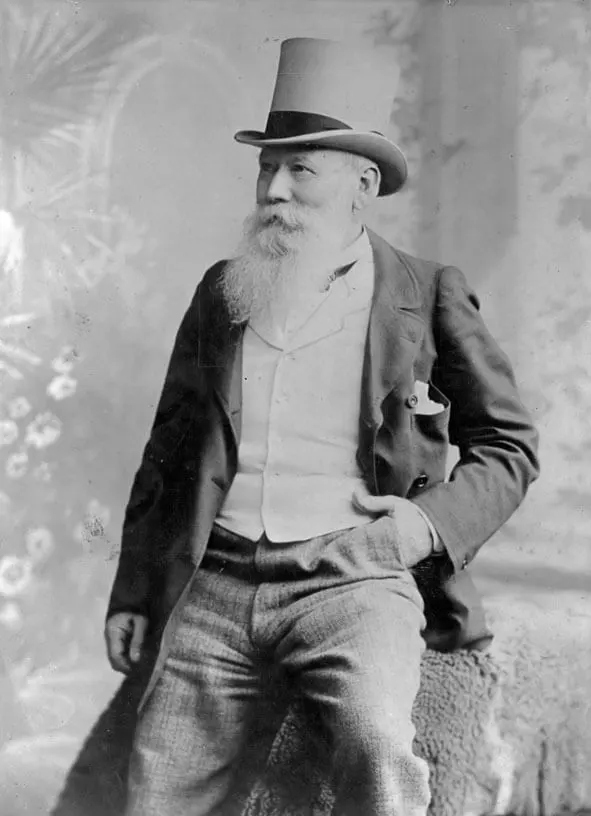 In a poem by Robbie Burns: a farmer called Tam is chased by a witch called Nannie, dressed in a 'cutty sark'.  The Cutty Sark is the world's only surviving extreme clipper. Despite the 2007 fire, much of the hull fabric dates to its original construction in 1869.  "Baltimore" Clippers were first built in Maryland, USA.  They reached their zenith early in the 19th century. They had a long, narrow hull, a sharp bow and three raking masts. Cutty Sark is a composite clipper with a wooden hull fixed to an iron frame.
Cutty Sark was built for Jock Willis of Willis & Sons, who wanted the fastest ship to bring home the first of the new season's tea from China. She was designed by Hercules Linton who is thought to have moulded the bowlines creating the new hull shape that was stronger, could take more sail, and be driven harder than any other. The company went bankrupt before completion so fitting out was completed in 1869 by William Denny & Brothers at the same yard in Dumbarton. She was towed to Greenock for final work on masts and rigging then brought to London to load her first cargo for China in 1870. Her launch coincided with the opening of the Suez Canal and an increase in steam vessel construction whose freight rates for tea were higher than the cutters and insurance premiums lower partly because of their ability to use the Canal.  Two years later Dowman was able to achieve his dream of buying her and it is to him that the rescue of this famous vessel must initially be credited.  She can today be seen and boarded at Greenwich in London where she is one of the group of Royal Museums Greenwich.
Before 1866 no steamship could make the long 15,000 to 16,000-mile journey to the Far East from Europe or the East Coast of America. They could not carry enough fuel. In 1866 the SS Agamemnon, by Alfred Holt of Liverpool (founder of the Blue Star Line), became the first steamship capable of making the journey economically, with a single coaling stop in Mauritius each way. Three years later, and already under threat from steam, it is one of the great ironies of maritime history that the Cutty Sark was launched 5 days after the official opening of the Suez Canal on 17th November 1869.  No longer competitive in the tea trade, by 1873 Cutty Sark had to search for cargoes. By 1877 she was carrying jute, castor oil and coal around the world and tea to Australia.  In 1880 her yards were shortened and in 1883 she started carrying bales of wool from Australia to London, but that trade, too, was wrestled away by steam so in 1895 she was sold to a Portuguese shipowner and her name changed to Ferriera.  In 1895 Willis sold her to a Portuguese shipowner.  Named Ferreira she traded cargoes between Portugal, Brazil, the USA, Mozambique, Angola, and Britain. She was dismasted in 1916 off the Cape of Good Hope and towed to Cape Town. World War I prevented access to materiél to replace the masts, so she was re-rigged to a barquentine.
Captain Wilfred Dowman had seen Cutty Sark before.  In 1894 he was at sea as an apprentice aboard the SS Hawksdale out of Liverpool. During the voyage he watched Cutty Sark pass "in a manner which could not fail to impress". It was a sight he never forgot..[1]  Clearly Dowman made a resolution.  By 1922 she was the last clipper operating anywhere when she was spotted in Falmouth harbour by Captain Dowman.   He was now running a cadet training vessel in Falmouth for disadvantaged children. Dowman was able to purchase the vessel thanks to his marriage to Catharine Dowman nee Courtauld (of the industrial family that developed rayuon, the first man made fiber).   Dowman died in 1936 and the ship was given by his wife to the Thames Nautical Training College at Greenhithe. By 1950 the ship had become surplus to requirements.
By end of the 20th century there were serious concerns about corrosion, and the hull was becoming distorted as the ship's weight was carried on the keel instead of through natural buoyancy. An extensive conservation project was planned. This began in 2006 but on the morning of 21 May 2007, Cutty Sark, which had been closed and partly dismantled for the conservation work, caught fire. It burned for several hours and initial reports suggested the damage was extensive. It turned out that more than half the fabric of the ship had been removed. Part of the restoration work involved raising the ship 3 metres (10 ft), to lift the weight off the keel and to allow the construction of a state-of-the-art museum beneath. The ship was reopened by The Queen in May 2012, but on 19 October 2014, another fire broke out and a small part of deck three and the hull timbers were damaged.
[1] From the description attached to a photograph of Dowman to celebrate the reopening of Cutty Sark on 24 May 2012 at https://www.flickr.com/photos/hsbc_uk_press/7257101172.
Additional information
| | |
| --- | --- |
| Weight | 0.054 kg |
| Dimensions | 69.7 × 47.2 cm |